Taste of Green
A fundraiser for St. Louis Earth Day
Thursday, October 26, 2017
Willow Event Space @ 10th & Locust
6 pm – 9 pm
Join us for an evening of sampling food from some of St. Louis' best chefs and beer from local St. Louis breweries at the eclectic Willow.  2016 restaurants and menus are listed below–2017 list will be announced soon. If you don't already know, all  GDA member restaurants have gone Styrofoam-free!
If you are interested in Sponsorship, helping to offset event expenses, so more of the proceeds to be directed to programs, contact Jen Myerscough at Jen@stlouisearthday.org.
Your $45 ticket awards you the opportunity to sample fare from Green Dining Alliance restaurants and breweries, bid on an assortment of unique auction items, and commemorate the experience with fun Fish Eye Photos. Proceeds raised will be used to enhance and grow our year-round programs — Green Dining Alliance and Recycling On the Go.
In consideration of their year-round commitment to St. Louis Earth Day,  Friends of Earth Day members tickets are only $25! It's never too late to join Friends of Earth Day.
A fundraiser wouldn't be complete without a dynamite Silent Auction. If you or your organization/company would like to donate a product, service or experience to our Silent Auction, contact laura@stlouisearthday.org. We appreciate your generosity!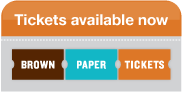 Volunteers 
A successful event such as of Taste of Green would not be possible without volunteers. Taste of Green volunteers are invited to enjoy all aspects of the event and will receive an event t-shirt. Register today to volunteer–spaces are limited.
2016 Featured Green Dining Alliance restaurants
(2017 list coming soon!)
Ferguson Brewing Company – Pecan Brown Ale, Pumpkin Ale
www.fergusonbrewing.com
Ices Plain and Fancy
Kakao Chocolate – Assorted handmade candy
www.kakaochocolate.com
Larder & Cupboard – Spicy Chickpea Vindaloo with Creme Fraiche Beer Bread Pudding with Beer Cream Sauce
www.LarderandCupboard.com
Milque Toast Bar
www.milquetoastbar.org
Moulin Events & Malt House Cellar – Match Meat Mini Taco- Tomatillo Salsa and Shaved Kale from our Urban Garden
www.moulinevents.com
Porano Pasta – Semolina Pasta with Smoky Sunday Sugo, Beef Meatballs, Giardiniera, and Crispy Garlic
www.poranopasta.com
Salt + Smoke – Pulled Pork Sliders
www.saltandsmokestl.com
Schlafly Beer – Seasonal Schlafly Beer flavors
www.schlafly.com
Shift Test Kitchen & Take Out – Local BLT + A
shifttestkitchen.com
Small Batch – Brown Butter Orzo Salad
www.smallbatchstl.com
The Dam – Ploughman's Skewer with apple mustard & Pumpkin Hummus with sprinkled chili pita
www.thedamstl.com
The Wolf
www.thewolfstl.com
Urban Chestnut Brewing Co. – Seasonal Urban Chestnut beer flavors
www.urbanchestnut.com
Eat, drink, and enjoy!